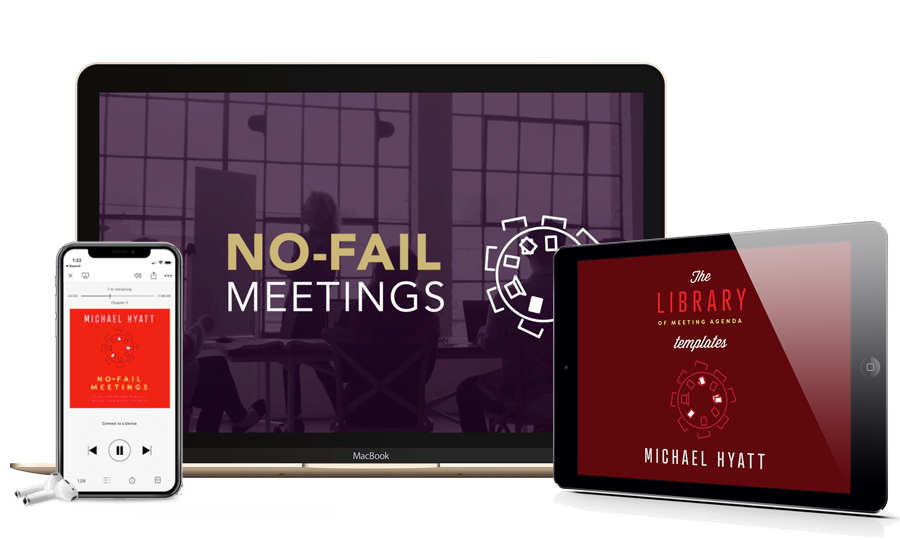 For anybody who needs their meetings to go from a painful nuisance to a launchpad for productivity.
Seven video lessons that dive into the system that will transform your meetings, including the five key steps to meetings that drive meaningful action for you and your team.
PDF transcripts of each lesson so you can make notes and refer to this system anywhere.
Full coursebook with activities for each lesson, giving you the practical tools to apply this system to your unique meeting challenges.
Downloadable exercises after each main lesson to further reinforce the No-Fail Meetings concepts.
Mobile-friendly format so you can watch the course on your computer or phone.
Plus these exclusive bonuses: